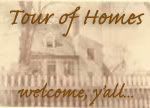 I totally forgot about this in my frenzy to clean closets.
Head on over
right now
to
BooMama's
for your personal invitation to visit you blog friends' homes.
No promises, but if I can get the remaining hand-me downs up off the kids' floors I'll try to post later.
So fun!!